These are the Five women's fashion trends in 2019
60s Florals
You can unleash your inner flower child over the next 12 months as '60s floral prints continue to bloom in the fashion world. No longer just for your grandmother's couch, these unique prints are now taking dresses, skirts, jumpsuits, pants, tops, and even shoes to stylish new levels. To nail the look, opt for pieces that feature big and bright blooms on a dark or subdued background. Also, select pieces with an artistic appeal and don't be afraid to mix-and-match for a genuinely groundbreaking floral look.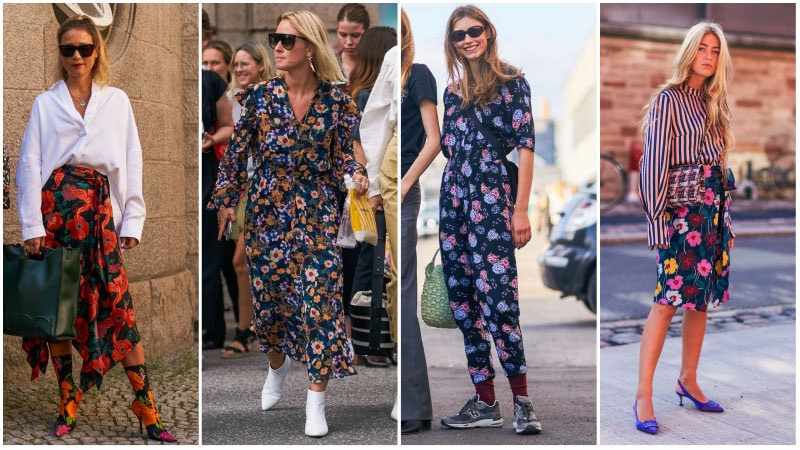 Matrix Glasses
This season proved that accessories needn't be large to have a big impact. As slim as they are striking, "Matrix" glasses are having a major moment right now and promise not to disappear anytime soon. These streamlined glasses are a current favourite amongst street style stars, editors, and celebrities alike. From chic cat-eye versions to super-slim oval designs, "Matrix" glasses of all sorts are set to dominate eyewear in 2018. The best part? Their retro-meets-futuristic style can work with almost any outfit or ensemble. Just be sure to pick a style that suits your face shape.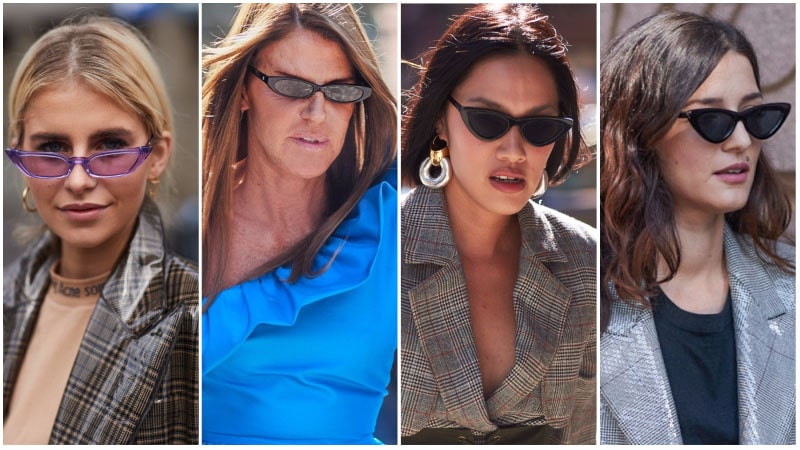 Statement Suits
Women's fashion was loud and bold this year with striking colours, prints and designs all turning heads throughout the show seasons. In particular, statement suits really took off and created many eye-catching, co-ordinated looks. From bright yellow hues and bold stripes to unusual checks and creative cuts, the suit was taken out of the office and put back on the runway. So, when you need a sharp yet seriously stylish look in 2018, just turn to this trend for inspiration.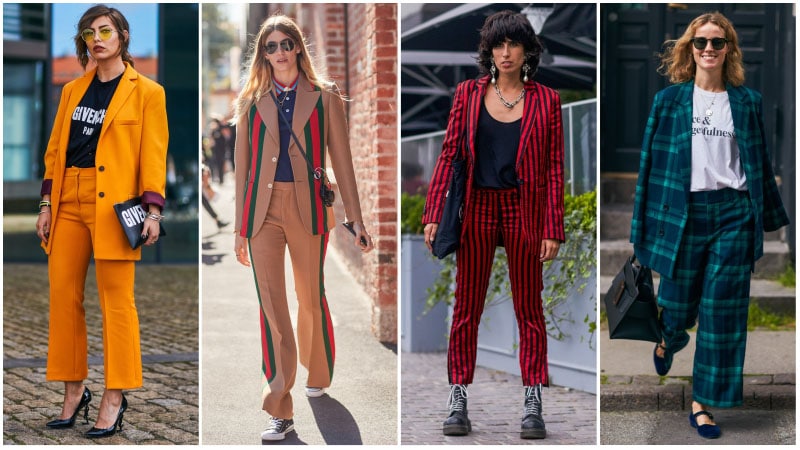 Daytime Sequins
Decadent designs broke free from their eveningwear label in 2017 as glamorous sequined looks stepped out in the daylight. These daytime sequins quickly captured the attention of street style photographers, becoming a major trend in the process. In 2018, we'll undoubtedly see more of these repurposed party frocks hitting the streets. To rock the look for yourself, just dress down a sequined design with a plain white T-shirt underneath, relaxed coat on top, and casual sneakers on your feet.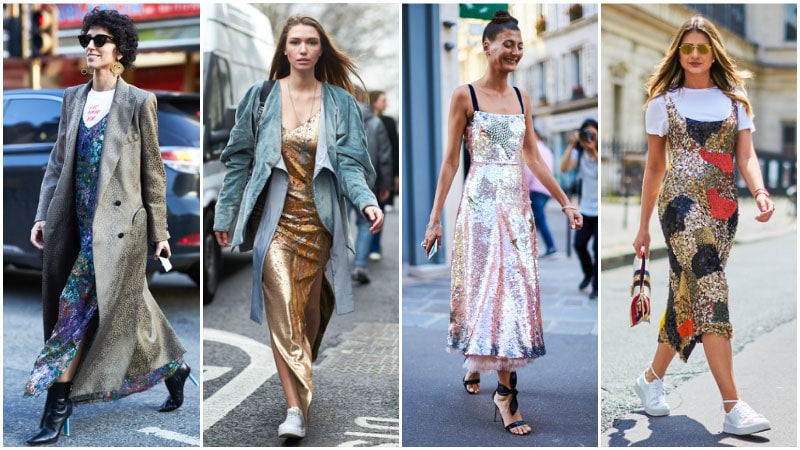 Berets and Baker Boy Hats
Hats made an impressive return in 2017 and seem set to continue growing in popularity in the new year. Steering away from the fedoras and wide-brimmed styles of previous seasons, this year's favourite toppers were berets and baker boy hats. Chic and uniquely stylish, these hats suited a variety of ensembles in 2017 and are sure to do the same come 2018. Want to add one to your wardrobe for everyday occasions? Choose from simple black designs, edgy leather styles and those with retro aesthetics.