The top most Nail Saloons in Melbourne
1. Trophy Wife – Richmond
Trophy Wife is a one-stop shop for nail art and beauty services. The "anti-salon salon" is a laid back, creative space to enjoy art and beauty while the staff pamper you. Based in Richmond, Trophy Wife is a shared creative space for beauty experts, with makeup artists and hair stylists also occupying the space. All the services at Trophy Wife also have vegan alternatives, thus making it a guilt-free choice. Specialising in detailed nail art, Trophy Wife has a large selection of unique designs for you to choose from. However, if nothing on their menu sparks your interest, you're welcome to request something new!
VISIT: Trophy Wife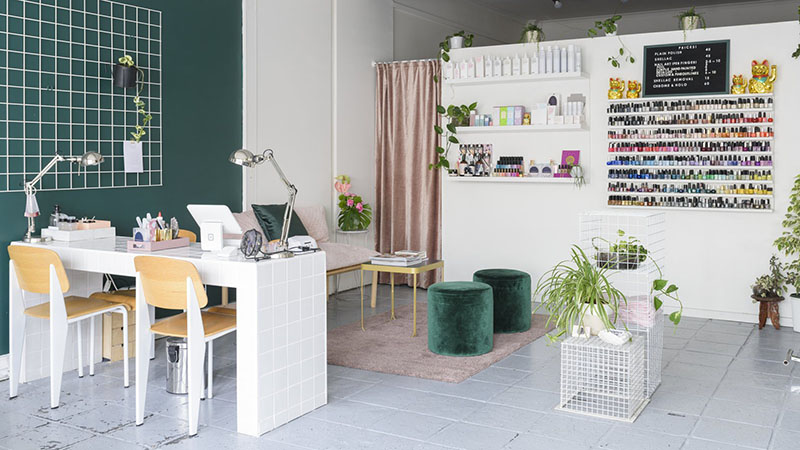 2. Miss Fox – CBD
Relax and unwind at Miss Fox Spa while their talented staff provide you with a personalised, professional manicure. Located in the heart of Melbourne's CBD, this salon is one of the best in the business with expert technicians and excellent service. The team pride themselves on maintaining the highest quality and hygiene standards possible. Additionally, if you're concerned about the harmful chemicals in traditional nail products, you don't need to worry at Miss Fox. You can relax knowing that the skilled technicians only use high-quality, vegan, "10-free" polishes from Kester Black. Polishes with this formula are free from the 10 most harmful chemicals found in traditional nail products. With standard, and luxury services (complete with a bottle of Moet & Chandon champagne), this CBD spa is the perfect place to indulge.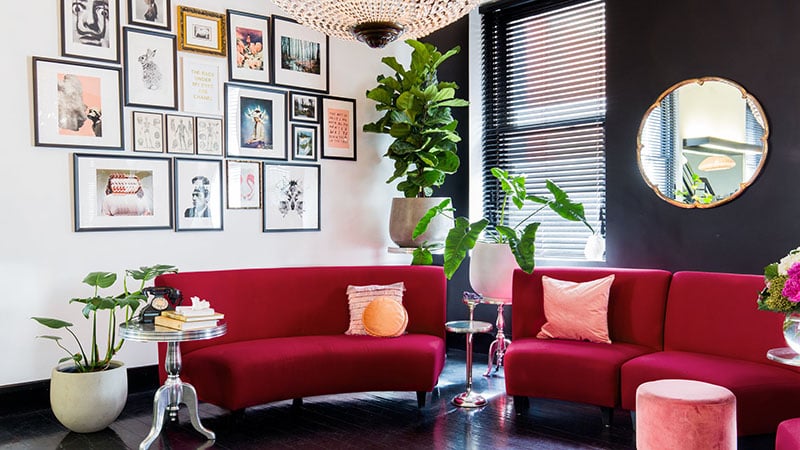 3 Missy Lui's Nail Salon – Armadale
Based in Armadale, Missy Lui's is an organic, non-toxic nail salon. They primarily focus on services that won't leave your natural nails damaged and unhealthy when the polish comes off. Missy Lui's Nail Salon offers a range of services to suit all needs. So whether you need a 15-minute express treatment, or an hour-long Japanese manicure to restore your nail health, they've got you covered. Using high-quality, vegan brands like Kester Black, Dazzle Dry and ZOYA, the team will ensure your nails are healthier when you walk out than when you arrived.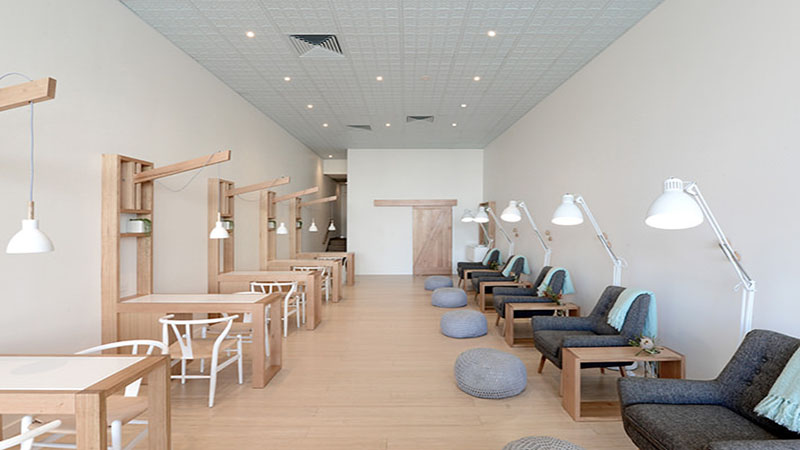 4. Crown Spa – Southbank
If you're looking for luxury, the Crown Spa at Melbourne's Crown Towers could be the perfect solution. You can relax and unwind with a La Prairie deluxe manicure or pedicure, while your hands (or feet) get pampered with an exfoliation and anti-ageing mask. This 90-minute treatment is a perfect way to treat yourself before a big event if your hands need a little extra care. So if you want to splurge on a high-end experience, be sure to check out the Crown Spa.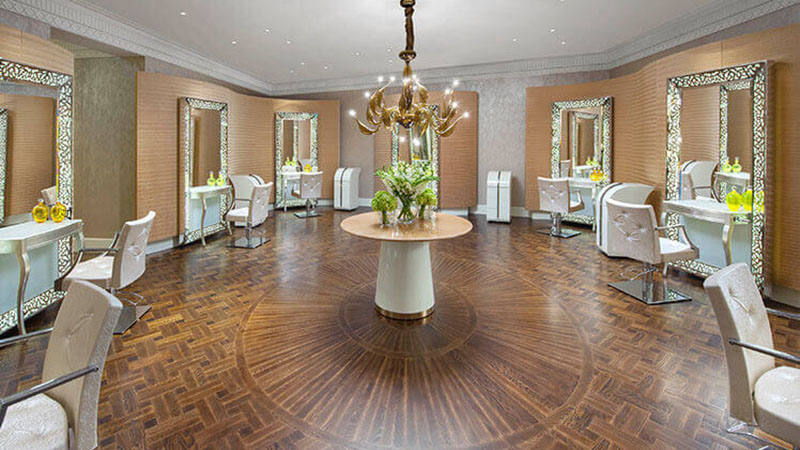 5. Miss Nail Bar – South Melbourne
Miss Nail Bar is a funky concept salon that is the perfect place if you need a flawless walk-in service. Located in the South Melbourne Markets, this bright, creative salon offers express, eco-friendly services at an affordable price. Unfortunately, they don't currently provide pre-booked appointments, but if you're looking for a last minute appointment, look no further. With colourful decor and friendly staff, Miss Nail Bar is the perfect place for a casual weekend pamper session with your friends.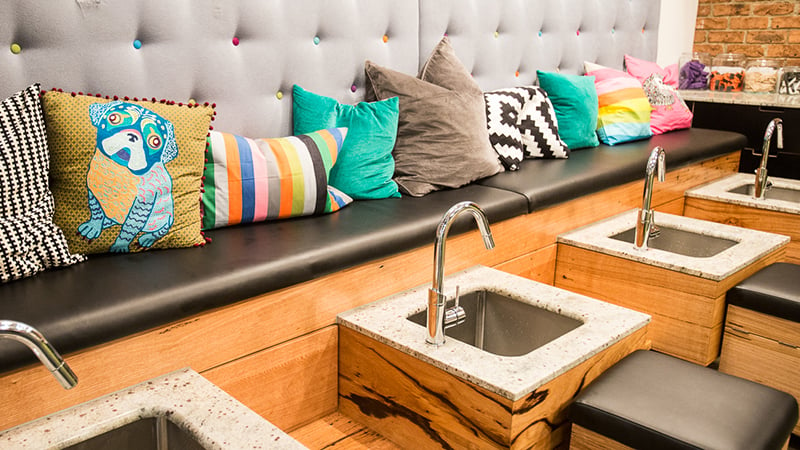 6. The Super-Rad Nail Sisters – Collingwood
Owned and operated by sisters, Rohani and Rosalie Osman, The Super-Rad Nail Sisters combine beauty services with fine art. Based in Collingwood, the Osman's specialise in all types of nail art. Whether you're after a Swarovski encrusted french tip or some hand-painted art on your fingertips, The Super Rad Nail Sisters have got you covered. You can choose from their long list of designs, or pick something unique. The sisters also pride themselves on providing a professional, high-quality manicure under all of their funky designs. So you can be confident that your artistic fingertips will stay perfect for as long as possible.